Seeing eye to eye with AI
Could artificial intelligence (AI) help the 500 million people that are likely by 2020 to be afflicted by the eye conditions glaucoma, age-macular degeneration and diabetic retinopathy? This is the key question ARTORG's Ophthalmic Technology Lab at the University of Bern is trying to answer with some success.
Author: Faryal Mirza, International Relations Office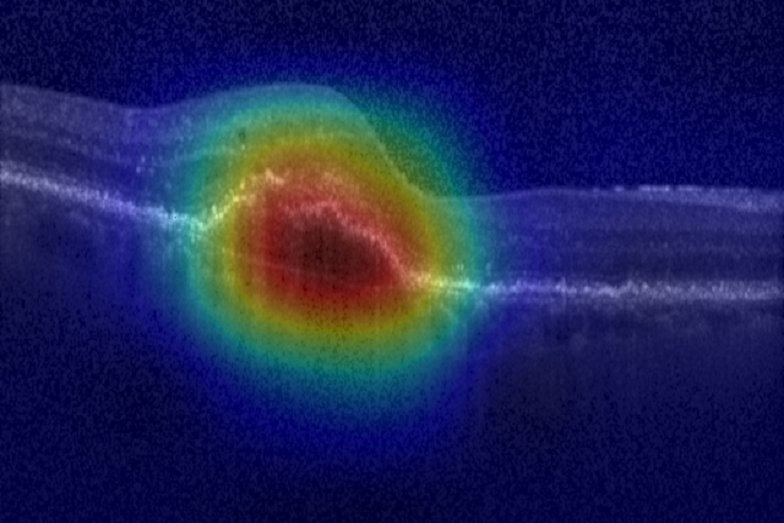 "A lot of the work we do here is to go from an initial idea to seeing what impact that has on a healthcare problem," explains Raphael Sznitman, who leads the lab at ARTORG, a center of excellence in biomedical engineering at the University.
The lab is looking closely at ways to improve the diagnosing of three common eye conditions: glaucoma, age-macular degeneration (AMD) and diabetic retinopathy.
To date, there is no cure for any of these conditions and the treatment regime may be onerous for the patient, requiring regular visits to a healthcare provider.
"The visits themselves are expensive as they require the attention of a trained physician. Medication remains the largest cost, particularly in the case of diseases at advanced stages," says Sznitman.
Early identification
The main goal is to identify patients earlier through screening so that costs can remain low for longer, while streamlining patient care.
Sznitman explains that his work "is trying to develop methods that look at many images and automatically find structures of interest, regions to avoid in an intervention and provide safety barriers where they need to be".
With imaging playing an ever-growing role in medicine and health, the emphasis here is on non-evasive imaging of the eye or retinal imaging.
"This is safe, very fast and low cost. We augment these images with information that is useful for the patient or the doctor treating them," Sznitman says.
In some cases, the research involves trying to discover new patterns in images that may be informative for the outcome of a potential treatment or shed a new light on what could be an interesting way to find a better treatment for an existing condition. This involves identifying biomarkers, which, in turn, could facilitate adapting treatment so that it is specific to patients, in other words, a form of precision medicine.
"Hypothetically, instead of having to go to the clinic, maybe a patient can go to a pharmacy and get a snapshot done and an algorithm can indicate if they should go to the doctor now or actually wait another month," says the lab leader.
Artificial intelligence
The Ophthalmic Technology Lab is focused on AI and deep learning.
By taking images and building algorithms, the team has already had some success in screening for retinal diseases.
"In this set-up, we are effectively building algorithms, which, once you give them enough examples to learn what is healthy and what is not, can predict whether a person has one of these diseases with roughly the same quality as a trained clinician," says Sznitman.
"A human level of accuracy is becoming more tangible. From an engineer's point of view, this is great news, but more importantly seeing how this can have a clinical impact is more interesting," he underlines.
Addressing fears about the use of this technology, Sznitman says that the "age-long problem of AI and human trust" is rightfully present.
He adds though that it is important to educate the potential user base so that they understand and are open about the limitations that the next generation of AI systems will have.
"We are seeing acceptance for this kind of technology on a global scale - and the same could be said of medical robotics - in healthcare. It needs, of course, to address an unmet clinical need in some way and be able to solve a real problem," he explains.
From a scientific point of view, his team is focused on trying to develop AI systems with guarantees acceptable to clinicians. This, in turn, could help the latter to potentially translate them much faster into the hospital setting.
Highly motivated
As for Sznitman, he is fired up about his field and working towards advancing it at the University of Bern. "I see a fundamental path to change the way healthcare can be implemented," he emphasizes.
ARTORG's structure is made up of biomedical engineers and clinicians alike. This means that close collaborations are possible between engineers like Sznitman and clinicians and health practitioners in general.
"This is actually one of the strongest cards that the University of Bern holds because the access to data, clinicians and knowledge is unparalleled to what I have seen in other universities with very large medical schools and engineering schools," he says.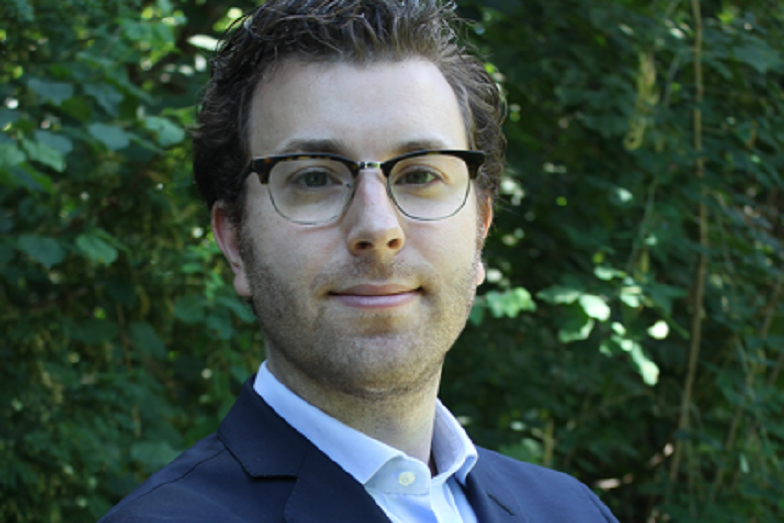 RetinAI
In a recent development, the lab saw its first spinout established recently, called RetinAI. This capitalizes on the breakthroughs made at the lab in automatic screening methods that can detect eye diseases with a high degree of accuracy.
The start-up aims to equip eye-care practitioners with this technology based on AI algorithms.
"This is a very positive outcome of our research, i.e. not only publishing a paper in the end but having something tangible to connect these initial results with where the research could go in the long run," says Sznitman.
Behind the start-up were a group of former PhD students. The first year involved them moving from a researcher mindset to the start-up one, including identifying the customer base and looking for investors.
"All this while showing to the world that this technology is based on solid work and can help businesses or patients directly," adds Sznitman.
The company is currently focused on interactions with device manufacturers to explore how RetinAI's technology could help them grow their own businesses.
However, it has a vision for where it wants to be in this competitive market.
"In the long run, RetinAI will look to actually empower people directly with their technology, providing it to you and me or to anyone who is interested," says Sznitman.
My international journey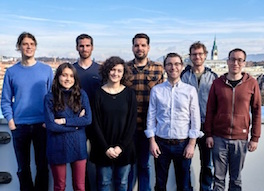 Find out more about Raphael Sznitman's journey to Bern.
Ophthalmic technology
How it works
"By analyzing thousands of images of patient retinas using machine-learning algorithms capable of extracting patterns from data automatically, these methods highlight key biomarkers associated with specific eye conditions to ease and expedite disease diagnosis and treatment. Beyond this, this technology has given way to automatic screening methods that detect common eye pathologies at clinical accuracies. These breakthroughs have helped launch RetinAI Medical, a spinout of the ARTORG Center, dedicated to arming eye care practitioners with the next generation of artificial intelligence algorithms and provide new skills for coming challenges in eye care." Source: ARTORG