The Guild's VPs discuss European and global collaboration in Bern
Vice-Presidents from The Guild of European Research-Intensive Universities gathered in Bern on 7-8 September to discuss the key policy issues for the upcoming year. Hosted by the University of Bern, the meeting highlighted the importance of the rapid association of Switzerland to Horizon Europe.
Author: The Guild of European Research-Intensive Universities
The Vice-Presidents welcomed Martina Hirayama, Switzerland's State Secretary for Research, Education and Innovation, who emphasised the long-standing history of excellent cooperation between Switzerland and the EU. The representatives from 21 European universities articulated their strong support for Switzerland's swift association to Horizon Europe, highlighting how imperative it would be for European science as well as for Europe's competitiveness and growth.
Recognising the importance of the European Research Area (ERA), Vice-Presidents also emphasised the critical importance of better aligning research systems from across Europe. Reforming academic practices and structures within ERA could not make sense if important countries like Switzerland or the UK were not part of the conversation.
Ukraine was also an important area of discussion. At a point when colleagues at the University of Bern are preparing to welcome and support a cohort of Ukrainian students, the discussion with State Secretary Hirayama demonstrated the common concerns to support students and scientists in and from Ukraine as much as possible.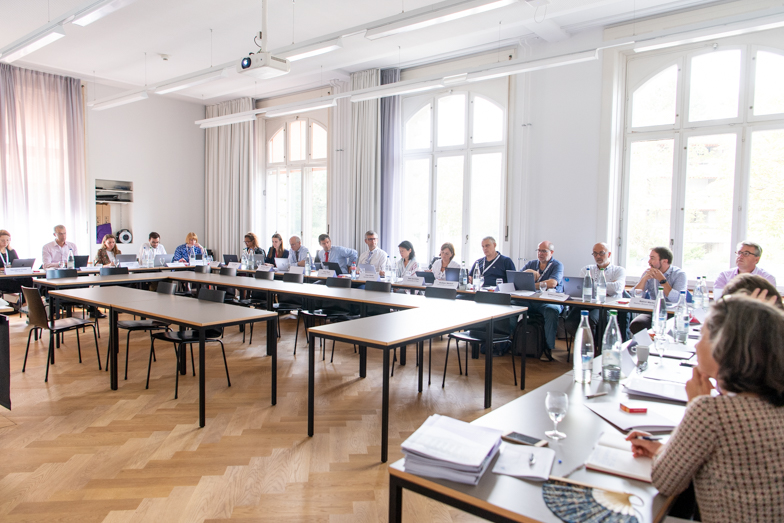 Collaboration between European and African universities was also high on the agenda. Following the announcement of the African Union-EU Innovation Agenda in February, the European Commission has dedicated this year to gathering feedback and input from stakeholders on the working documents of the Agenda. Joining the Vice-Presidents in Bern, Professor Peter Maassen from the University of Oslo shared insights on the European Commission's initiative and how The Guild's universities could build on it in practice.
The meeting provided a timely opportunity to also discuss the recently published agreement on research assessment. Vice-Presidents reflected on discussions in their universities and national contexts on how the agreement could support their work in ensuring that research assessment is fair and appropriate. They shared a commitment to ensure that research quality is assessed through a broad set of appropriate indicators, fairly and appropriately.
This article originally appeared on The Guild's website under a different title: https://bit.ly/3ByvzZL.
The Brussels-based university association gives its members a strong voice in Europe and works towards strengthening the European Higher Education and Research Area.