At the cutting edge of biomedical engineering
Ece Su Ildiz from Turkey completed a MSc in Biomedical Engineering at the University of Bern. This English-language Master program offers state-of-the-art tuition and close contact with medical practitioners thanks to the proximity to Switzerland's leading teaching hospital.
Author: Faryal Mirza, UniBE International Office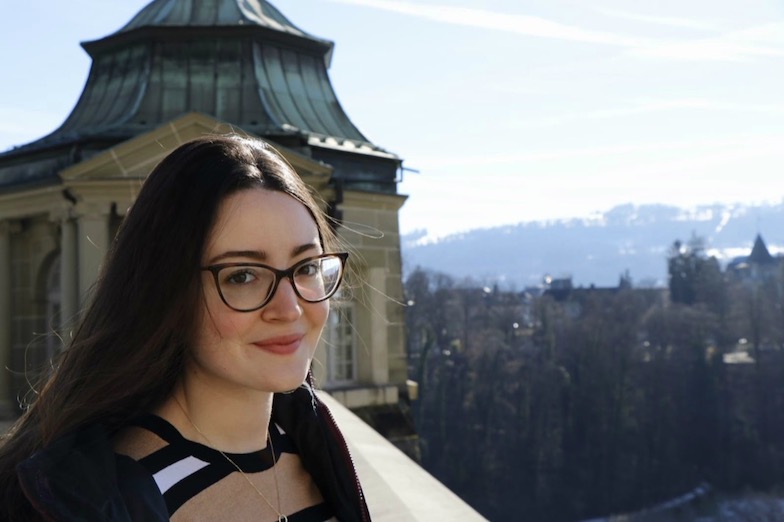 Run by the Faculty of Medicine, the proximity to doctors is due to the University Hospital of Bern or Inselspital, which is in the same city. This closeness offers a unique advantage to students on the course, like Ece Su Ildiz.
Born in Eskisekir, Turkey, she studied Electrical and Electronics Engineering at Bilkent University before coming to Switzerland.
"I believe human life and health have intrinsic value and want to be in the field of science and research to make a positive impact on people's lives. Biomedical engineering is a perfect match with my interests as it is at the intersection of engineering, biology and medicine," Ildiz says of her motivation to join the course.
"The MSc in Biomedical Engineering offers a huge variety of courses from medicine to engineering to mathematics. My favorites are anatomy and physiology as they widen my horizons as an electrical engineer," she adds.
With the Master program providing very close contact with both medical doctors and industry, the ground is set for a rich learning experience.
"The students, professors and lecturers are very friendly and the atmosphere very constructive," underlines Ildiz.
The engineer is also enamoured with Bern as a backdrop to her studies.
"Bern is a very beautiful and charming city with a very high quality of life and many different cultural events," she says. "It is amazing that the city has managed to retain its history and yet is so modern."
The MSc is closely affiliated to the University's ARTORG Center for Biomedical Engineering Research, which is unique in Europe as an engineering department within a medical faculty.
After completing her MSc, Ildiz is now a PhD student at the ETH Zurich's Aceto Lab, which focuses on human cancer.